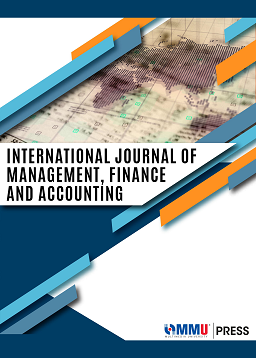 Current Issue
Vol. 1 No. 1 (2020): Financial Economics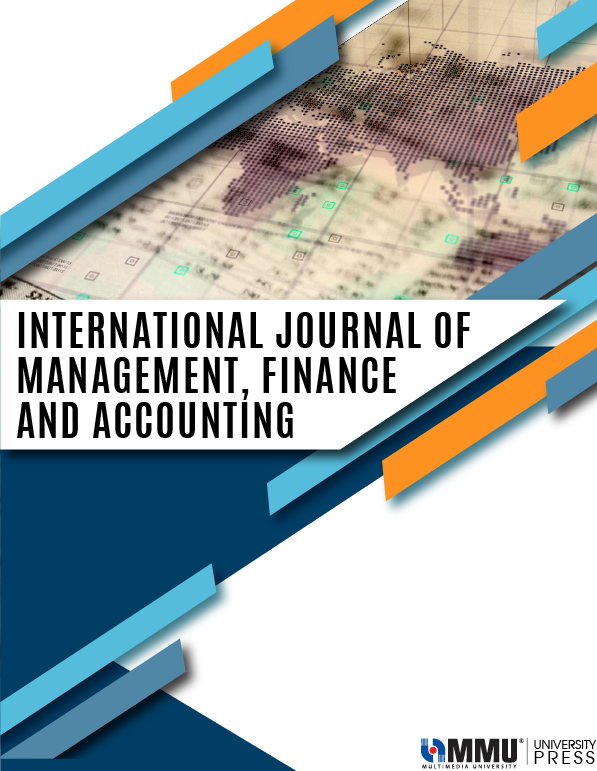 This is the first issue of IJOMFA, consisting of two articles.  It is a good start, considering IJOMFA is a brand new journal.  Both articles in this first issue addressed financial economic issues.
View All Issues
The International Journal of Management, Finance and Accounting (IJOMFA) publishes original and peer-reviewed research in the fields of business, management, finance and accounting. Empirically-based researches that analyse and address business management, financial services, financial engineering, financial economics, management and financial accounting issues worldwide, are particularly preferred.
IJOMFA aims to publish articles ranging from, but not limited to, the following areas:-
Entrepreneuship
Human capital management
Leadership
Strategic management
Marketing management
Mobile and online business management
Wealth management
Investment
Islamic finance
Islamic banking
Financial services
Behavioural finance
Financial economics
Financial innovations
Financial literacy
Taxation
Professional Ethics
Forensic accounting
Internal and external auditing
Financial reporting and disclosure
Corporate governance
Budgeting and costing
Transparency in markets and society
Corporate social responsibility
Authors who are keen to publish in IJOMFA have to deliberate on the contribution and the practical implications of their work in real-life practices. Authors can refer to the authors' guidelines for further details instructions to publish in IJOMFA.